So today my mom and I were shopping and we found...
imperialdalek: ayehchai: invaderphantom0104: I WANT EVERY SINGLE FEMALE WHOVIAN TO REBLOG THIS TO SHOW MY MOM THAT DOCTOR WHO IS FOR GIRLS AND BOYS.  C'mon! Let's show her the power of the female Whovians!!! :D I JUST READ IT AND REALISED THAT I'M NOT A WOMAN BUT GIRLS SHOULD (already) WATCH THE SHOW TOO. Doctor Who is for EVERYONE. Especially those of us who have felt like...
Everyone who reblogs this
my-silentscreams: I need motivation to stop cutting and to live so I've found an empty note book where I will write everyone URL down if they reblog this. It will be my way of convincing my self people care. So every time I go to cut or I feel suicidal all I have to do it look at the note book and hopefully it will help Thanks
5 tags
Sooo, I for definitely can't check my Tumblr dash in public. Why, you ask? Some of my lovely friends, whom I follow, like to post pictures of naked men with GIANT dicks. I'm looking at you, failingsuperhero.
Calling American Whovains!
whimsicalspecks: theinfamousz: So I was talking to my friend Sarah on Skype (A brit) and the subject of Doctor Who came up. "Oh, you're a fan of Who? I never thought Americans watched our shows." I bet her a dime for every American reblogger, and I happen to be poor as fuck, soooooooo…. Who's up for it? 'MURICA, Y'ALL
Don't ever hesitate. Reblog this. TUMBLR RULE....
The original post only has US helplines. I've added UK helplines underneath. It would be great if people could add numbers from everywhere in the world.
Depression Hotline: 1-630-482-9696
Suicide Hotline: 1-800-784-8433
LifeLine: 1-800-273-8255
Trevor Project: 1-866-488-7386
Sexuality Support: 1-800-246-7743
Eating Disorders Hotline: 1-847-831-3438
Rape and Sexual Assault: 1-800-656-4673
Grief Support: 1-650-321-5272
Runaway: 1-800-843-5200, 1-800-843-5678, 1-800-621-4000
Exhale: After Abortion Hotline/Pro-Voice: 1-866-4394253
Child Abuse: 1-800-422-4453
UK Helplines:
Samaritans (for any problem): 08457909090 e-mail jo@samaritans.org
Childline (for anyone under 18 with any problem): 08001111
Mind infoline (mental health information): 0300 123 3393 e-mail: info@mind.org.uk
Mind legal advice (for people who need mental-health related legal advice): 0300 466 6463 legal@mind.org.uk
b-eat eating disorder support: 0845 634 14 14 (only open Mon-Fri 10.30am-8.30pm and Saturday 1pm-4.30pm) e-mail: help@b-eat.co.uk
b-eat youthline (for under 25's with eating disorders): 08456347650 (open Mon-Fri 4.30pm - 8.30pm, Saturday 1pm-4.30pm)
Cruse Bereavement Care: 08444779400 e-mail: helpline@cruse.org.uk
Frank (information and advice on drugs): 0800776600
Drinkline: 0800 9178282
Rape Crisis England & Wales: 0808 802 9999 1(open 2 - 2.30pm 7 - 9.30pm) e-mail info@rapecrisis.org.uk
Rape Crisis Scotland: 08088 01 03 02 every day, 6pm to midnight
john-locked-in-the-mind-palace: loki-ten: i alternate daily between being an introverted pretentious intellectual and a 5 year old child
girlgrowingsmall: notkorra: girls, when you're feeling sad, just remember: a vagina can go back to it's original size after taking something 20x its size a penis will end up looking like an empty potato sack that's been run over quite a lot if it does you can do this girl be as resilient as your vagina Truth
Let's play a game...*
mairaanne: creepicrawlies: limmynem: This is a social experiment.* Rules: Reblog and add a word you like to say out loud because you like the sound of it.  I like… Manifesto.  scoops Buns Meow.
4 tags
Wow, there's a lot going on in my life right now… I got engaged almost 2 weeks ago and I'm already starting the wedding planning process (which may turn into an excellent blogging opportunity). Along with trying to plan a secular, queer friendly wedding in Florida for 150 people in March 2014 on a somewhat limited budget, I'm trying to finish my BS in Chemistry, be an...
4 tags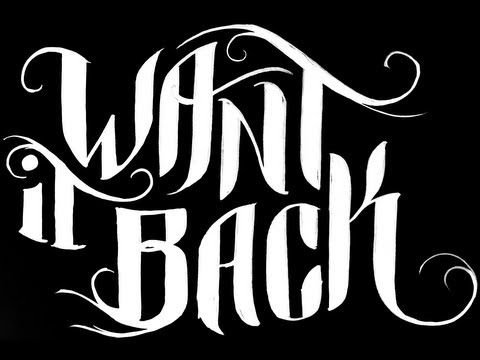 3 tags
3 tags
eisenbergandelephants asked: So Atheists compromise about 55% of the US population - I don't know about other countries/nations, my apologies - so at least y'all aren't a minority here. :)
5 tags
My dearest fellow atheists, I feel a rant coming. We are a minority, yes? We deal with things that minorities typically deal with: discrimination, bullying, violence, shame, rejection, etc. So why not stand with other minorities? Why not be supportive of other people who don't fit the mainstream mold? I don't think it's ok when we use language that's racist, sexist,...
6 tags